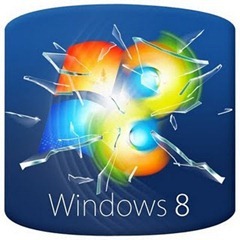 The history of Windows OS dates back to 1981 when Chase Bishop designed the first model but after 2 years in 1983 first version of the Windows was developed named Windows 1.0 but it was not released until 1985. But as the time progressed we saw the upgrade versions of Windows OS and it was in 1995 when Microsoft revolutionized the technology with release of Windows 95 followed by Windows 98, Windows ME, Windows XP, Windows Vista and Windows 7. Now there are many speculations that Microsoft will release the brand new Windows 8 with many mind blowing features anytime in a year. There are lots of rumors surfacing in the internet but nobody is certain that which feature will make it to the final product. Here I have gathered the information about the 10 new features expected in Windows 8. So let's check it out:
Windows App Store: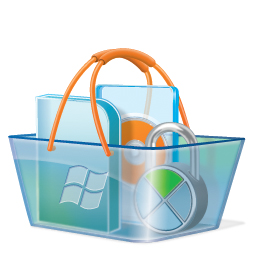 Just like the Apple and Android, Microsoft has decided to launch their own App store that will enable the user to review new apps and buy them online. This exciting new feature of Windows will provide a centralized and convenient place to learn about and acquire new applications.
History Vault: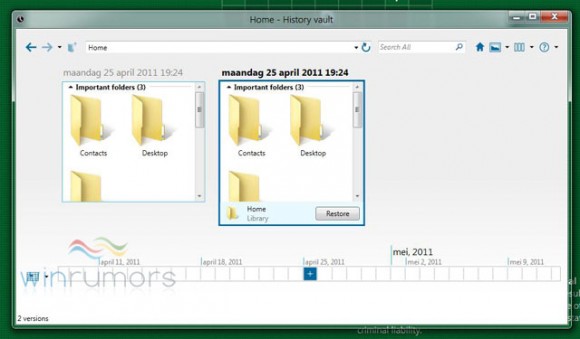 History Vault is an extremely new and exciting new feature of Windows 8 that provides an automatic backup of files and documents and allows the user to select previous versions of a file based on the time stamp of that particular file.
Immersive Browser: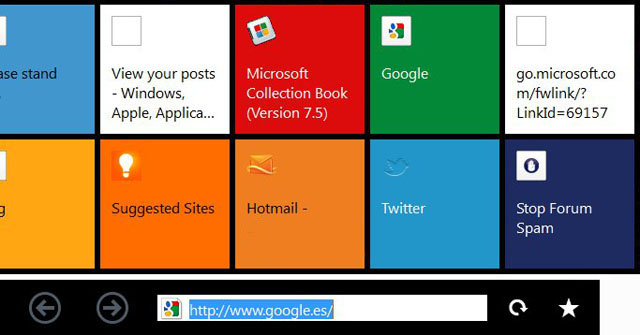 Immersive Browser is another new feature in Windows 8 and it is based on the mobile browser in windows 7 smartphones. According to many sources Microsoft has develop this browser to get more web on to the screen by reducing many options. Immersive Browser will use Internet Explorer rendering engine that will make the most of the tablet display. Many people suspects that this browser will be locked for a bonus release.
Portable Workspace: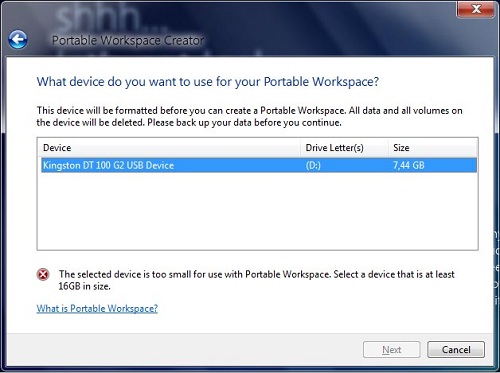 Portable Workspace will allow the user to create a portable image or you can say a clone or whole backup on any external drive with at least 16GB of available capacity. This new feature will help you to create a clone of your important data in any external device so you can boot it in PC and use the same windows experience.
Tweaked Disk Cleanup: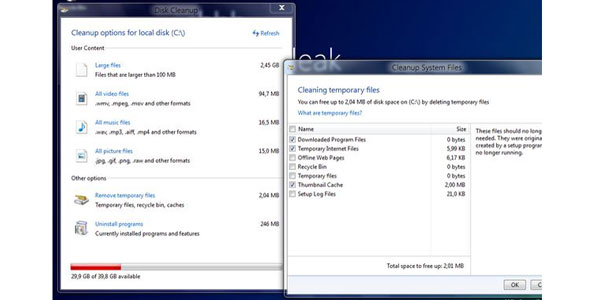 It looks like that Microsoft has upgraded the Disk Cleanup utility to help user manage the disk space. The enhanced utility showing up in Windows 8 pre-release builds includes options that allow the user to sort files by size and type. This will make it much easier to get the disk space quickly by targeting temporary files and quickly spotting the biggest space on your hard drive.
Windows 8 Ribbon User Interface:

This feature can be seen in Microsoft Office 10 which places the menus and icons in the ribbon like toolbar but it was not well received by the user. But in Windows 8 this feature will perhaps be more advanced and have more options like to turn it off and many others.
Pattern Login: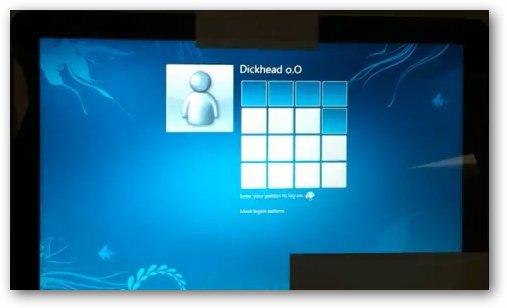 All of you have experienced the feature of Pattern Login in Android OS and iPhones and after its success Microsoft have decided to use this feature in their upcoming Operating System Windows 8. This feature will be seen in Windows 8 tablets and phones. Unlike Android OS which has a 9 block grid, Windows 8 will have a 16 block grid for more complex security pattern.
Hybrid Boot:

Microsoft has introduced the new method of shutting down and starting up the Windows with the new feature Hybrid Boot. This feature reportedly works more like hibernation than actual shutdown, leaving lots of data cached for ready retrieval when the system is switched on again.
Cloud Storage: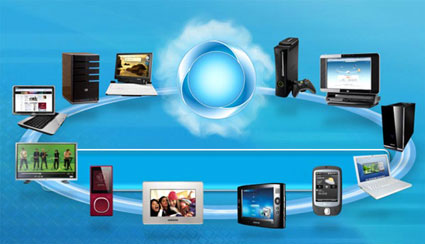 Cloud Storage will provide seamless integration for the synchronization and storage of data on cloud-based servers. This will allow users greater flexibility, computing power, and virtual storage space when using Microsoft Windows 8.
Genuine Center:

Since the launch of Windows OS, Microsoft had fought a long battle on software piracy. But this time maybe their war is over as Windows 8 will have the most awaited feature called Genuine Center. In this menu, you'll be able to enter or change your license key and view the status of your license's genuineness.